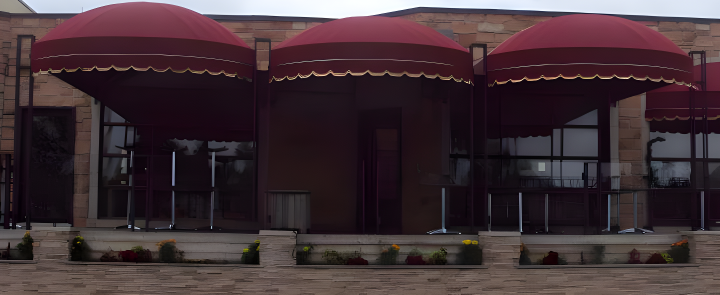 Retractable awnings production
About our retractable awnings
manufacturing company in Longueuil
With solid expertise in the conception and manufacturing of commercial and residential retractable awnings, we are ranked among the leaders in this market in Longueuil and the surrounding areas. We supply dozens of companies.
We stand out for our perfect mastery of customization and for the remarkable quality of our products. Our president, Daniel Singh, has more than 40 years of experience installing advertising awnings and canvas shelters, which has allowed us to satisfy all of our customers' requests.
We manufacture awnings with cutting-edge designs to suit your needs.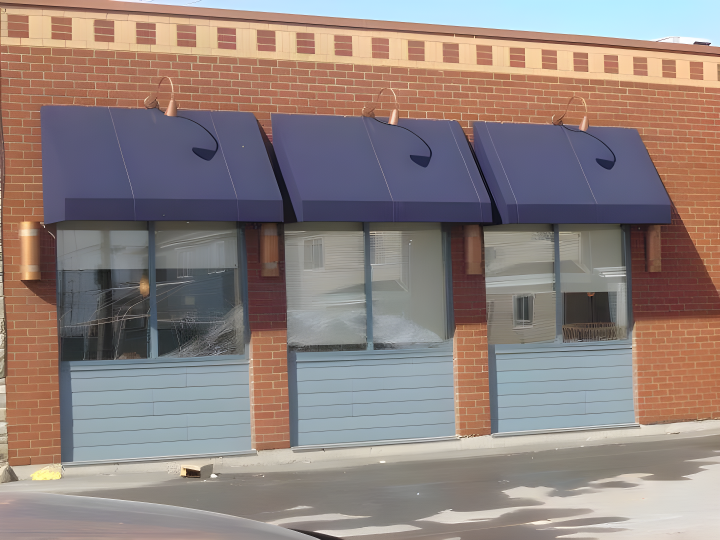 Our Strengths
Experience
Since 1987, we have developed unparalleled expertise in manufacturing awnings and retractable canvas shelters.
Quality products
We work with the best suppliers in the industry to produce quality awnings.
Reliable craft
We are committed to delivering solid and durable awnings or canvas shelters.
Competitive prices
We offer a wide range of retractable awnings at the best value for money.
Manufacture, installation, and
replacement of retractable awnings
Our residential, commercial, and industrial awning manufacturing and installation company comprises a dynamic and passionate team. We have the skills to carry out your most daring projects in designing, manufacturing, and installing awnings and other canvas shelters.
Serving a diverse clientele in the residential, commercial, and industrial sectors, we are committed to providing you with durable, high-end products. We work with suppliers who provide us with cutting-edge products better adapted to today's growing needs. You can also call on us to replace an aging or damaged awning fabric.
We specialize in installing various types of canvas awnings in Longueuil.

We will be happy to listen to all your needs.
We offer innovative and state-of-the-art awnings.